Please Join Us
Come experience the beauty and talent of some of the most exquisite creatures in the world at one of our free bird shows! These are the perfect event ideas for group outings, families and individuals alike! Also great for something education and fun for grandchildren or friends.
So, when you need event ideas to please a crowd and entertain hearts both young and old, pop in and see a cockatoo roller-skate, an owl swoop overhead or a break dancing lory at one of the events below!
Our 501(c)3 not-for-profit corporation was established years ago to benefit more networking within the community.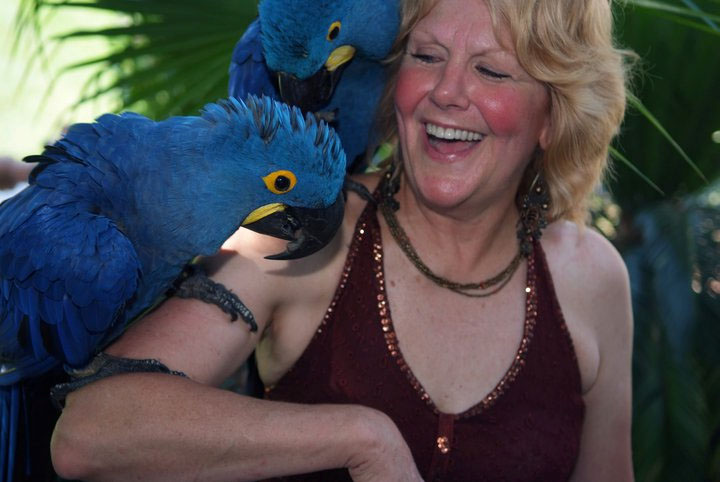 Nature's Rainbow
July 17 @ 3:00 pm - 5:00 pm CDT
We are amping this show up for Leavenworth!
The "first city of Kansas" Leavenworth, rich in history, has a wonderful public library that is hosting the "Nature's Rainbow" program, on Wednesday, July 17th at 1:30 o'clock and 3:00 o'clock.
We doubt you have ever seen such gorgeous parrots as you will on this day. A cobalt blue hyacinth macaw, the largest of all parrots.
When she takes a shower, her feathers turn an emerald green! WHAAAT? Come and find out why/how this is. Also a shamrock or blue-throated macaw, and a Moluccan cockatoo. All are severely endangered with extinction in the wild.
Also you'll hear a bird talk and/or sing. You will see a live bird come out of an exciting book. The birds will do natural behaviors with some audience participation. You'll be able to meet the smallest and largest of parrots!