Welcome to the Wings of Love Educational Corner! As a non-profit organization, it is our goal to educate the public about the importance of conservation, protection of habitats, and of understanding and helping curb abuse to animals and our feathered friends.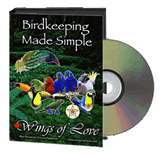 Bird Keeping Made Simple DVD
"A bird keeper for 45 years provides tips, tricks, and suggestions on dealing with behaviors, feather picking, aggressive behavior, diets and more. Includes videos of our birds performing in shows. $15 + $6.00 s/h"
Read More →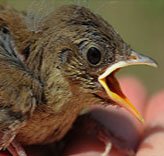 If You Find a Baby Bird: What Do You Do?
In springtime baby birds including baby owls often fall out of the nest. The link below explains proper procedures on what you should do, the laws governing native wild birds, etc.
Read More →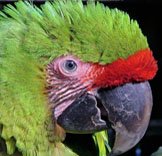 The Difference Between Buffon's & Military Macaws
There is a lot of confusion identifying a military macaw from a Buffon's macaw, so we will give you an easy to identify way to always know.
Read more →
Teachers
The link below provides teachers free information and graphics on fascinating creatures and symbiotic relationships in rainforests.
Read more →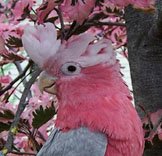 Retrieving Escaped Birds
Read Yvonne Patterson's recent article in the publication Parrot Society of Australia.
Read article →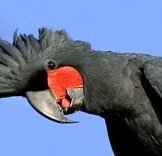 Avicultural Tourism - Cape York's Transformation
Read Yvonne Patterson's recent article in the publication Parrot Society of Australia.
Read article →
Volunteer with Our Non-Profit
Non-profit organizations like Wings of Love rely on our volunteers to function and thrive. We are currently in need of a secretary, help with caring for the birds, help with our bird shows, fundraising and more. If you are interested in volunteering, please call our non-profit at (816) 540-4730 or
contact us
today.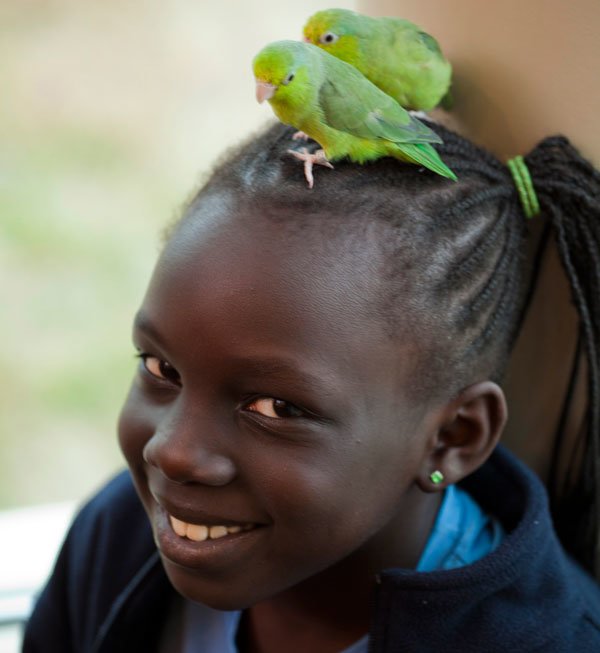 Consider Donating to Wings of Love
Each year Wings of Love, Inc. Bird Shows donates free programs to the underprivileged, seniors and youth. This is not possible without the generous charitable donations of our loyal audiences. To make a 100% charitable donation to us, please click
here
. You will receive a receipt and receive a charitable donation letter through PayPal. We sincerely thank you for supporting local charities. We realize there are many organizations to choose from and we appreciate you choosing us.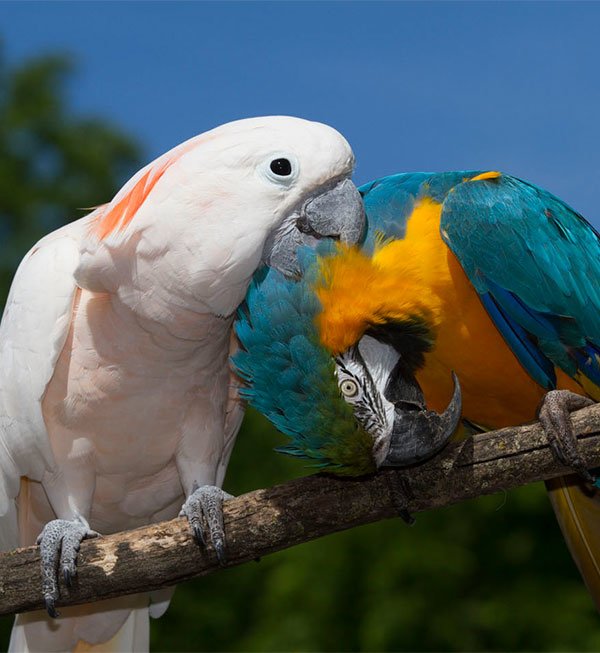 Our Other Passions
Parkinson's Foundation
Drew Dimmel, our long-time dear friend (who voiced the magnificent narration in the "Overview" video), sits on the Parkinson's Foundation Board. To learn more about this common and devastating chronic neurological disease, click
here
.
---

---
Contact Our Non-Profit
For more information about birds and other passions, contact Wings of Love online or call us today at (816) 540-4730.